Montgomery County SPCA

---
We have many programs to make sure that the pets of Montgomery County are safe and well cared for. Each year our adoption program finds homes for thousands of new pets. Our Kitten Foster Program raises hundreds of underage kittens to an adoptable age. Our Rescue Adoption program works with reputable rescues to help with placing dozens of pets. We have 24-hour emergency service for injured pets, animal cruelty investigation, and veterinary care for our shelter pets.
Emergency & Protection Services
---
Animal Cruelty Investigations
Our humane society police officers investigate all reports received of animal abuse and neglect within Montgomery County, Pennsylvania. They make certain that the pets of Montgomery County are being properly cared for in accordance with Pennsylvania law. They use many means to do this including:
Make orders for changes in care
Issue written warnings for violations of the law
Issue citations for cruelty to animals
Seize mistreated animals in extreme cases
If you see a case of suspected cruelty to animals call our offices.
Conshohocken at 610-825-0111
Perkiomenville at 610-754-7822
Abington at 215-886-8802
---
Emergency Ambulance Services
Our organization has 24-hour emergency ambulance service for unowned injured domestic pets in Montgomery County. If you see a pet in Montgomery County that is injured or in distress you can call our facility and our animal ambulance will respond. Conshohocken at 610-825-0111, Perkiomenville at 610-754-7822, Abington at 215-886-8802
These services are also available for certain wildlife that we are permitted to rescue. This includes all birds and many other common wildlife native to the area. It does exclude rabies vector animals and deer. Contact the Pennsylvania Game Commission at 610-926-1966 for these animals.
---
Medical Care Services

---
The shelter has veterinarians on staff to attend to all the in-house pets in our care. They assess and treat the ill and injured animals we receive. They perform routine health checks on every animal that comes into our facility and order any necessary medical treatment for the animal's well-being. They also perform spay-neuter surgery on our adoptable animals and assist with our low-cost Spay Days. Every pet that comes into our facility is given the same level of care we would give our own pets. For those special pets with special needs…we go the extra mile for them with treatments and emergency care to improve their quality of life.
Veterinary Services
Our veterinarians perform many procedures on the animals in our facility and we will bear the costs of care when performing these lifesaving procedures, including use of outside specialist veterinarians to complete procedures that our beyond our in-house resources. Just some of the procedures that we have performed:
Emergency surgeries on animals hit by a vehicle
Emergency surgeries on animals struck by a bullet
Tumor removal surgeries
Stitch up lacerations
Treat poisoned pets
Emergency surgery on animals caught in leg-hold traps
Surgical amputations and enucleations to stop infection and improve quality of life. We will always do best by the pets entrusted to our care.
We will always do best by the pets entrusted to our care.
Foster Kitten Program: Temporarily not accepting new volunteers until the end of the pandemic. Help the shelter by caring for and raising underage kittens until they are old enough to be placed into a new home.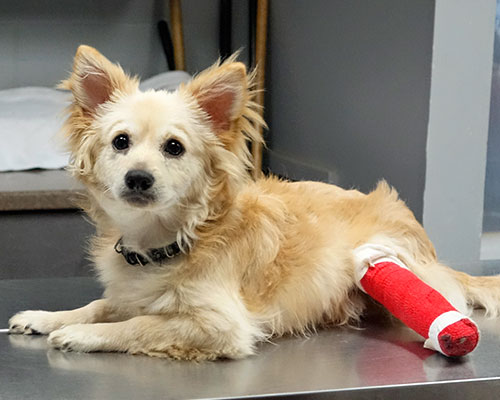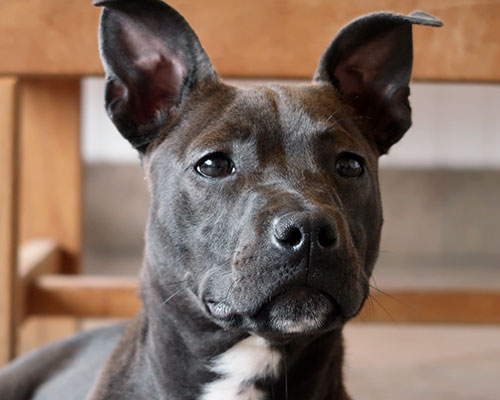 Spay & Neuter Program
Currently the shelter has periodic spay/neuter days for felines throughout the year, but does not have an operating out-patient clinic and does not offer the service for canines. We have the following organizations on file that offer low cost neutering.
Spay and Save - 610-279-9714 (Spay/Neuter certificate good a participating vets)
Friends of Animals - 800-321-7387 (Spay/Neuter certificate good at participating veterinary hospitals)
The Spayed Club 484-540-8436 (Sharon Hill) - www.thespayedclubclinic.org (Additional veterinary services available)
Affordable Spay Neuter Clinic (Pottstown) 610-970-4173 – www.affordablespay.com  (Additional veterinary services available)
No Nonsense Neutering (Allentown, Mahanoy City, Quakertown, Reading) 866-820-2510 – www.nnnlv.org  (Spay/Neuter services. Specializes in Trap-Neuter-Release programs for feral cats)
We offer spay/neuter for approved TNR groups in the county.